Policy and Procedure

Introduction

Enrollment

Rates

Business Practices

Hours of Operation

Health Care

Emergencies & Safety

Miscellaneous
Miscellaneous
FACITLITY MAINTENANCE
It is our practice at Jasmin Child Care to discard any recalled toys, items or equipment as a safety precaution. All toys are kept in working order and safety inspections are conducted regularly. (WAC-170-296A-4200)
Additionally, our play space and learning environments following licensing requirements regarding minimum space-this means that each child as an adequate space to play, explore and nap, unlicensed areas are kept inaccessible to children. (W AC-170-296A-4225) To keep a comfortable environment, indoor temperature is maintained between sixty degrees-sixty five degrees between napping and waking times. In the warmer months, we employ fans that are kept inaccessible to children to help regulate the atmosphere.
(WAC-170-296A-4275)
As required by licensing, all exits are free and clear, windows with pull cords have been removed and emergency exits are all accessible (W AC-170-296A-4300)
All electrical outlets in licensed areas have safety coverings, we use eco-friendly lighting and coverings and appropriate locks on all doors and windows.
All hand washing are equipped with warm running water, proper waste equipment which are cleaned regularly.
Our outdoor licensed play area is regularly supervised when children are present and is an adequate enough space so that children can have a comfortable play space while in a group or individually. (W AC-170-296A-4925)
Over Night Care
Jasmin Child Care is approved by the Department of Early Learning to provide overnight care under this regulation: WAC 170-296A-6850
The caregiver stays awake until all children in care are asleep;
The caregiver stays on the same level of the home as the children in care;
The caregiver maintain required staff-to-child ratios; and
We provide for every child a bed and cot or other sleeping equipment to sleep that:
Is safe and in good condition;
Is waterproof or washable; and
Meets the child's developmental needs.
WAC 170-296A-3725 and WAC 170-296A-3800
EXITS
During operating hours (night care) we have alarm on all Exit doors and we lock the opening that is not designated as an emergency. WAC 170-296A-4400
Pets
No pets are allowed in the daycare premises.
Checklist of Child Care Supplies
| | | | | |
| --- | --- | --- | --- | --- |
| | I Provide | You Provide | Item | Comments |
| 1. | | | Bottles | |
| 2. | | | Bottle Liners | |
| 3. | | | Formula | Non-opened cans |
| 4. | | | Nipples | |
| 5. | | | Diapers | |
| 6. | | | Pacifiers | |
| 7. | | | Teething devices | |
| 8. | | | Toilet training diapers | |
| 9. | | | Car seat (on field trips days) | |
| 10. | | | Change of clothes | |
| 11. | | | Cold weather clothes | |
| 12. | | | Blanket and sleeping necessities | |
| 13. | | | Toothbrush | |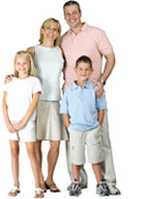 © 2012 www.jasminchildcare.com. All rights reserved Powered by
HS Technologies