Policy and Procedure

Introduction

Enrollment

Rates

Business Practices

Hours of Operation

Health Care

Emergencies & Safety

Miscellaneous
Admission Requirements and Enrollment Procedures
Introductory Visit
Each new family needs to visit my home at least one time prior to enrollment. Please call in advance to schedule a visit.

Deposits and Registration Fees
Deposit: Your child's position is reserved upon receipt of 2 weeks tuition deposit. This deposit will be applied to the last 2 weeks of care. Registration Fee: I require a non-refundable registration fee of $50 to cover administrative costs.

Admission Forms
There are several forms you are required to complete prior to your child's attendance:
Child Care Home Register – This form includes:
A Consent For Medical Care and Treatment of Minor Children
Certificate of Immunization Status (to be updated yearly)
Permission Authorization
Child Care Agreement
Completed USDA food program enrollment form
Signed policy acknowledgement form.
When your child is enrolled, we ask that you provide at least 3 changes of clothes, weather appropriate attire, a nap blanket, pull-ups and for infants, you must provide formula and diapers.
It is important that all child records are kept current, please let us know if any contact information changes such as your telephone or address. In addition, if your child changes doctors, physicians, insurance or has an update in immunization, please inform us so that we may update your child's profile
Trial Period
The trial period will be 4 weeks. This period is used to observe the child's adjustment to care and to talk about concerns. I will talk to you daily about your child's day. Please tell me if you have any concerns. After a 4-week trial period, we will determine if the child care services are satisfactory to everyone. If any problems cannot be resolved, the care is terminated and any unused portion of the child care fee will be refunded.
Liability Insurance
At this moment, we don't carry any liability insurance.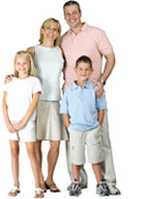 © 2012 www.jasminchildcare.com. All rights reserved Powered by
HS Technologies