Policy and Procedure

Introduction

Enrollment

Rates

Business Practices

Hours of Operation

Health Care

Emergencies & Safety

Miscellaneous
Business Practices
Arrival and Pick-up
Arrival and pick-up instructions:
Parents must bring their child/children into my home and sign them in. The parent must also come in to pick up their child in order to sign them out.
Please identify on the Child Care Home Register who is authorized to pick up your child. I will not release your child to any person without your written permission or a confirmed telephone call in the case of an emergency. The person picking up your child must have identification.
Anyone who appears to be under the influence of drugs or alcohol arriving at child care to pick up a child will be asked to call someone else to pick up that child. If a person leaves with a child while they appear to be under the influence, I will call 911.
Back-up Child Care
I recommend that you have access to an alternate child care arrangement. You may need care if I am ill or when I am on vacation. If I am ill you will be notified as soon as possible so that you can make other arrangements. It is always your responsibility to find backup child care. For a child care referral, please call:
Child Care Resources (253) 277-2010
Termination of Services*
You are required to give me 2 weeks notice of your intent to terminate care.
The following are conditions that will cause child care to be terminated:
a. continual late payments
b. child behavioral problems t6hat cannot be controlled
c. not respecting child care setting and policies (children and/or parents)
d. continual late pick-ups
Receipts and Taxes
I will give you a payment receipt when you pay for child care.
You will receive an Internal Revenue Service (IRS) W-10 Form reporting your annual child care expenditures for the applicable tax year.
Items Brought From Home
The daycare provider is not responsible for any broken or lost item or toy brought from home with the child.
Hours of Operation and Daily Activity Schedule*
Hours and Days of Operation*
The child care program is open twenty four hours a day and seven days a week except holidays. Parents are welcome to visit their children at any time during the day.
Night-time and Weekend Care
My program does offer night-time and weekend care.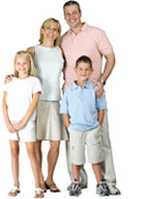 © 2012 www.jasminchildcare.com. All rights reserved Powered by
HS Technologies